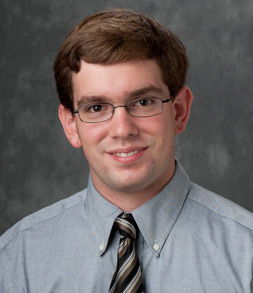 Policy, Research & Development Officer
IRHA
Email Me
Cody Mullen, PhD(c), is the policy, research, and development officer for WhiteBark Corporation and the Indiana Rural Health Association facilitating the development of a chronic care management program supporting citizen within rural Indiana to help lower the cost and improve quality of care for individuals. Cody also assists clinicians and administrators in their transformation to value-based care providing support and training around MACRA, the Collaborative Care Model, and Alternative Payment Models.
Cody earned his BS from Purdue University in Interdisciplinary Science with a focus on healthcare engineering and statistics. Cody is currently a doctoral candidate in Health Policy and Management at the Richard M. Fairbanks School of Public Health with research interests in quality of care and access to care for vulnerable populations, especially citizens of rural America and individuals with an intellectual/developmental disability.
Cody has been active in health services research for 9 years, working on projects ranging from infant mortality to hospital readmissions to the utilization of assistive technology by individuals with a disability. Cody is interested and active with the Patient Centered Outcome Research Institute and the Institute for Healthcare Improvement as a patient/caregiver advocate. He is also very active with the American Public Health Association, serving on the board of the student assembly for three years, coordinating their scientific meeting for three years, and serving on the APHA Press's Board. Cody is a past National Rural Health Association (NRHA) fellow and is serving his second term on the NRHA Policy Congress. Locally, Cody is active with the Arc of Indiana, serving on the Board of Directors and chair the Government Affairs committee.
Cody is an adjunct faculty member at Ivy Tech Community College in Lafayette and an associate instructor for the Fairbanks School of Public Health at IUPUI focusing on teaching health policy.
Back to Staff